MON-32 £149.00
7" HD Digital LCD Screen Waterproof Monitor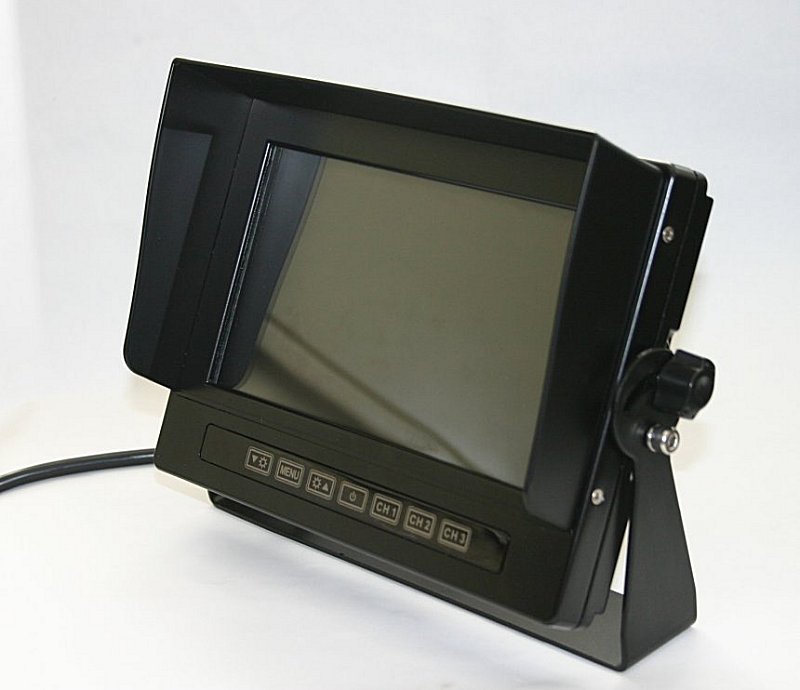 This is a good solid monitor with 3 video inputs and can be used exposed to the elements.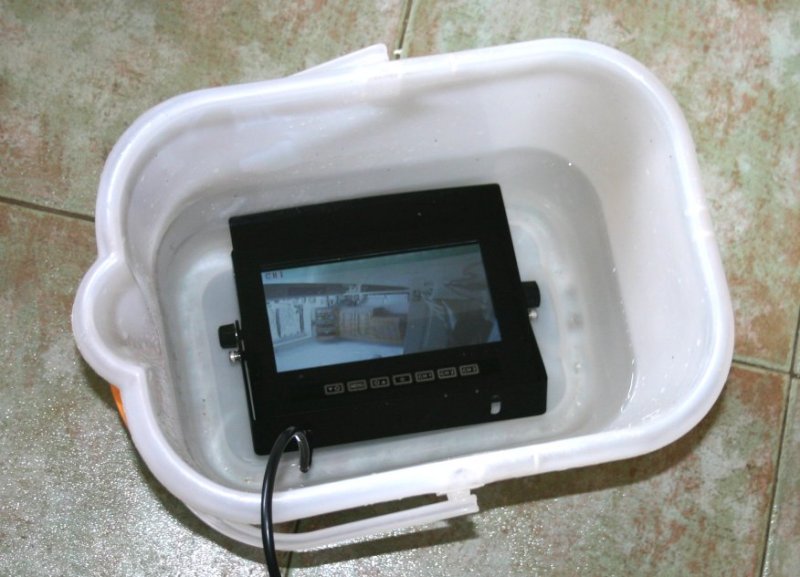 Tested for 2 hours in a bucket of water.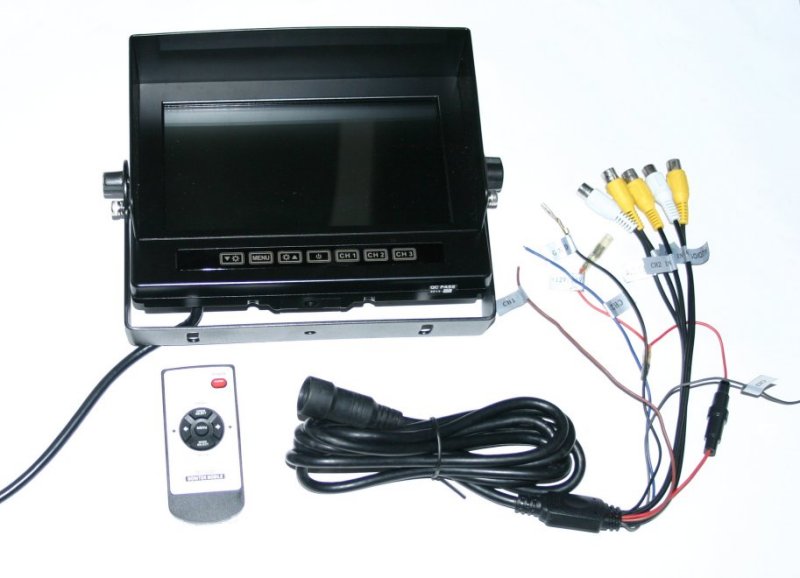 * 7" waterproof HD digital monitor (rating IP69 waterproof)
* Resolution: 800(W) *R.G.B*480(H) dots
* PAL/NTSC autoswitching
* RCA 3 ways video input and 2 ways audio input
* Built-in speaker
* OSD menu multi languages and remote control
* Power supply: 12v - 24v dc
* With touch buttons
* Dimensions: 191mm(Wide) x 140.5mm(High) x 23mm(Deep)
* All 3 inputs have trigger wires.
MON-32 £149.00