MON-31 £65.00
7" Rear View Mirror with Embedded 4.3" TFT, LCD Colour Monitor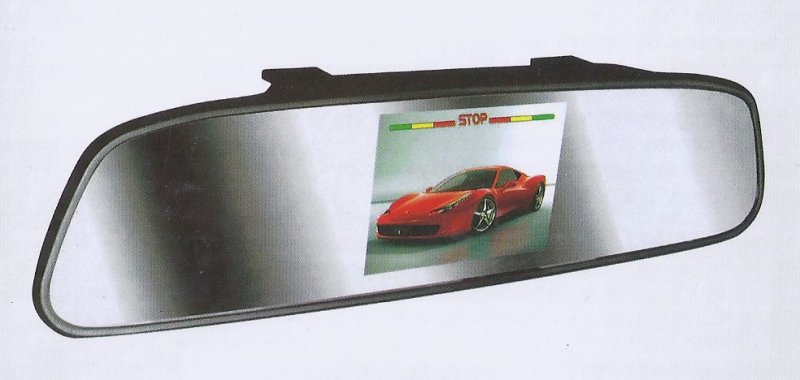 Just clips over the existing rear view mirror, this mirror has a high resolution digital LCD 4.3" screen embedded in the centre. Very lightweight at only 230 grammes so will not pull the original mirror off. It has two video inputs and touch buttons on the rear to alter brigtness, contrast, colour and zoom etc.
Resolution: 480(W)*R.G.B*234(H) dots
Weight: 230 grammes
Dimensions: 285mm Wide x 74mm High x 20mm Deep (max)
Inputs: 2x RCA phono inputs
PAL/NTSC autoswitching.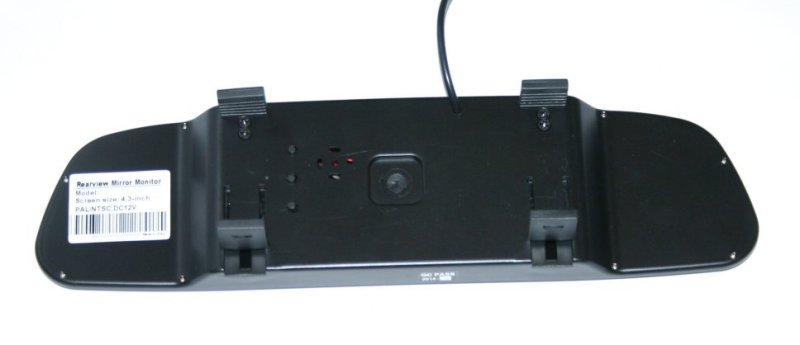 MON-31 £65.00