MON-23 £94.00
7" Mirror Monitor with a Flip-open mirror cover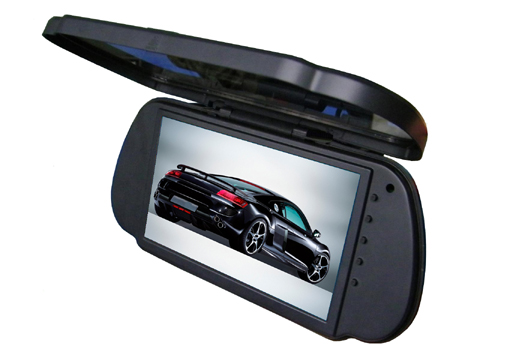 The monitor just clips over the existing interior mirror and is then secured with rubber straps.
The mirror cover folds down when the monitor is not required and so can be used as a normal interior mirror. It is also
a good security feature to safeguard against theft of the monitor, because with the cover down, it just looks like a mirror.
There are two video inputs for two cameras and you can select which camera shows on the screen by pushing the "Video Select" button on the montor.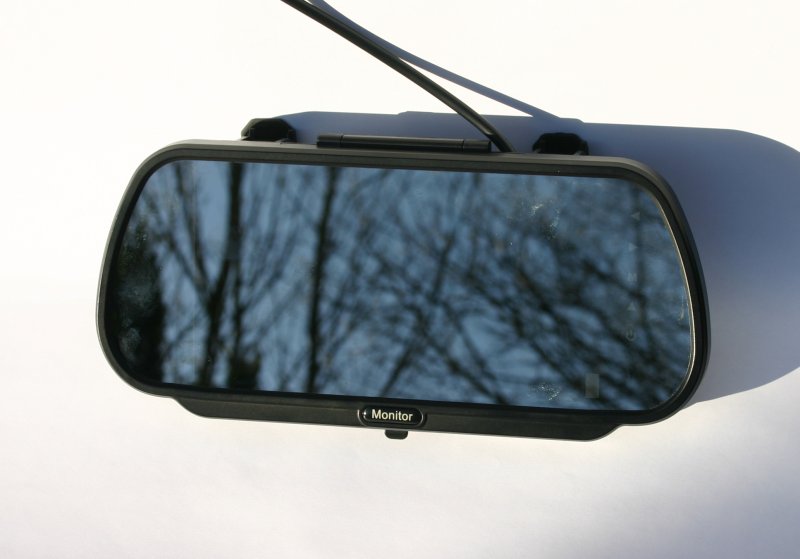 Comes with a cigarette lighter plugged lead. The lighter plug can be cut of for permanent hard wiring.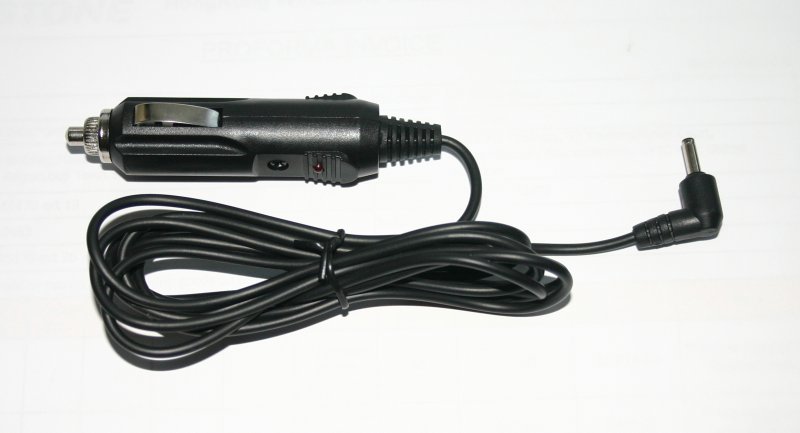 --- Flip-open Cover: better rearview, better display
--- Clip-on original mirror and belted
--- Two video inputs
--- RCA Phono connectors
--- Panel Size: 7 inch (16:9)
--- TFT Resolution: 480 x 234
--- System: PAL/NTSC (Auto)
--- Power: 8-24v dc
--- Power consumption: 2.5W (max)
MON-23 £94.00